Teenagers
The National Art School offers a range of programs for under 18s that support the development of their skills and encourage creativity.
Art Club
The Art Club workshops for high school students are designed to enhance and extend students' technical, conceptual, and intellectual skills under the direction of experienced artists through intensive practical study in the disciplines offered at NAS as well as engaging in an experience of NAS studios and campus.
Students will develop their skill sets whilst investigating a variety of media and techniques. Each term is based on a separate discipline.
Regular price

Sale price

$360.00

Unit price

per
50% Adult Short Course Discount for 16-19-year-olds
With the support of our generous donors, the National Art School (NAS) is excited to offer a 50% discount on our Adult Short Courses for 16–19-year-old students. For more information click here.
Thank you for supporting our School Holiday Programs
For the past six years, the National Art School (NAS) has offered an amazing selection of programs for children aged 6-16. Thank you for your support of these programs over this time.
NAS is now re-shaping our program offerings to focus on youth aged 15 years and over. We have several programs for this age group including our weekly term program Art Club for 15 – 17-year-olds, the HSC Intensive Studio Practice, Dobell Drawing School for Year 11 students, and workshops for School Groups. For more information about these program offerings, please explore our website.
Younger children and families are always welcome at NAS to experience and interact with our exhibitions through our art trails and education resources.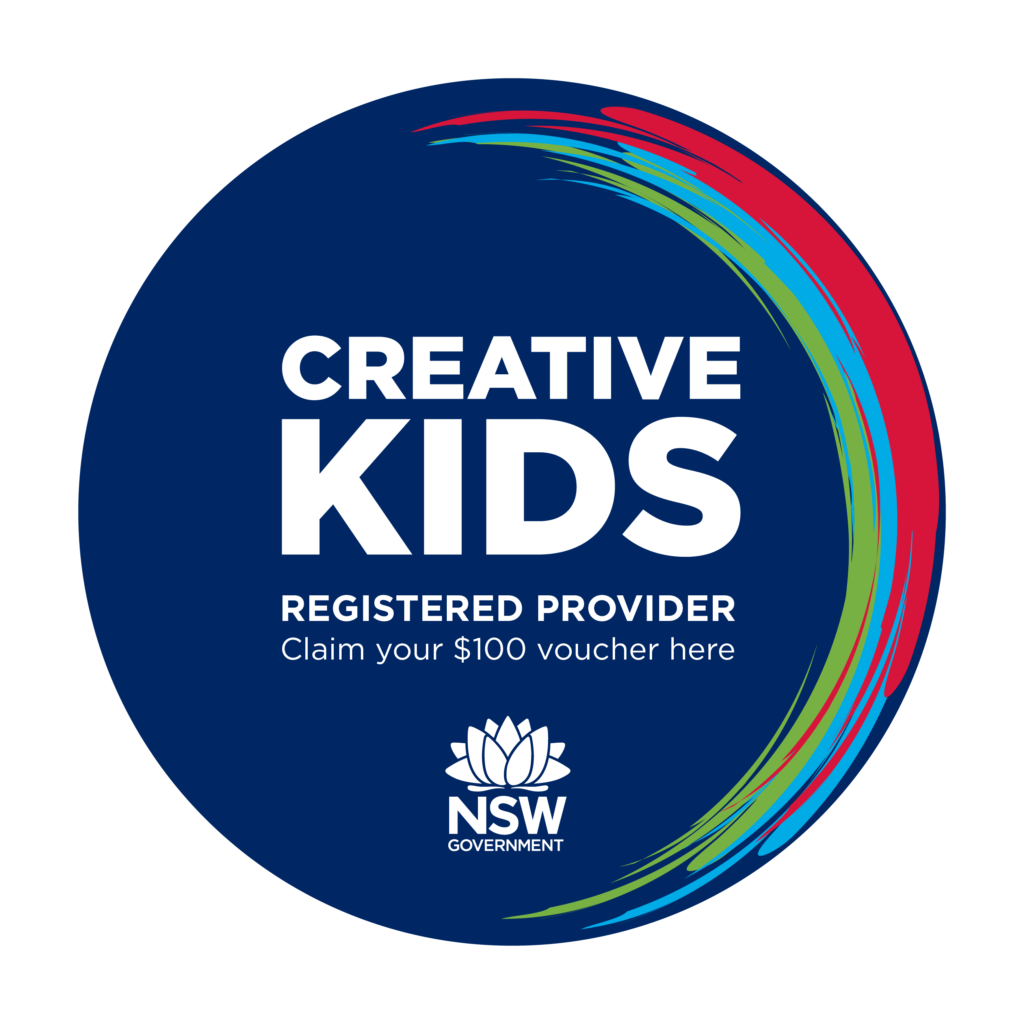 Creative Kids Vouchers
National Art School is thrilled to be a registered activity provider for the Creative Kids Program.
Parents, guardians and carers can apply for a voucher with a value of up to $50 per calendar year for each student aged 4.5 to 18 years old enrolled in school.
The voucher may be used with a registered activity provider for registration, participation and tuition costs for creative arts, speech, drama, dance, digital design, coding, and music lessons and activities.
The voucher can be used at any time during the calendar year it was issued.
The program runs year-round, so kids can get creative at any time.